Hey guys! Welcome back to the blog. I hope you had a Merry Christmas last Friday. I know I did, I got a lot of presents and a lot of smiles from the people I gave gifts to. In this post I decided (since it technically is winter) to share my winter bucket list. I don't really make bucket lists but I decided to this time so let's get on with the post.
Disclaimer: None of these photos are mine 🙂
---
1.Bake Cookies
Baking cookies are definitely at the top of my list. I recently have been super interested in cooking and baking so I am definitely going to try to bake cookies before my break is over and I also got a lot of cookie cutters and baking tools for Christmas so I'm very excited to use them.
2. Build a Snowman
I'm not sure if I'll be able to build a snowman but if there's enough snow for that I'll be sure to take lots of photos 🙂
3.Go Sledding
**Insert Stock Photo Here**
Well I couldn't find a picture but sledding is always so much fun especially when you try to sled with your dog. They never can sit still for some reason.
4. See the Christmas Lights
Even though Christmas has ended just know I did see Christmas lights and that was such a blast. I loved seeing all the lights and they even had synchronized lights that matched the music.
5.Listen to Christmas Music
I pretty much listened to Christmas music all through the month of December every single day so that was fun. Most of the songs were replayed on that station so that was fun.
6.Celebrate the New Year
I don't know about you but what I call celebrating the new year is cracking a glow stick. I don't really stay up or countdown mainly because it's not something I've ever done or need to do.
7.Watch Movies all Day
I've definitely done this and not because I wanted to but because I was bored and lazy. To whoever's reading this I want to tell you a piece of advice. Don't watch movies all day. It is extremely boring and you have better things to do than watch movies all day you're welcome for the wonderful advice 🙂 (This is just my opinion, If you want to watch movies all day it's your choice)
8.Make a Fort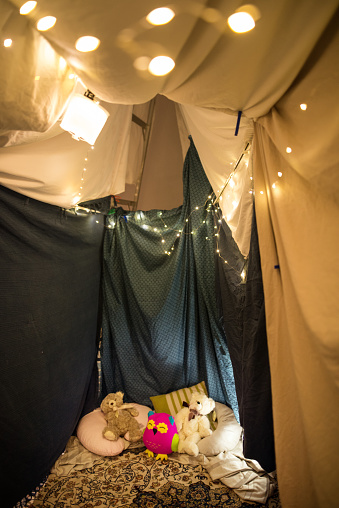 Blanket forts are so much fun to build and stay in. They're mostly easy to build and take down and if you don't have a lot of space you shouldn't have to worry.
9.Snowball Fight
Last year I had a blast throwing snowballs at my dogs. They didn't seem to enjoy that so I threw them at my sister. That was absolutely amazing and don't worry no animals or humans were harmed in the making.
10. Call my Friends
I should probably call my friends more often than I do. We all have different schedules so it is kind of hard but if you're reading this, this is a sign to call your friends.
---
Thank you so much for reading this post, if you enjoyed it don't forget to like it and stay tuned for more posts. Hope you all have a wonderful day and see you all in the next post.